ACIC 2021
Conference Date: December 24-26, 2021
Venue: Qingdao, China
Submission Deadline: December 19, 2021
Notification Date: 1-2 weeks after the submission
Submitted to these Indexers:EI, Scopus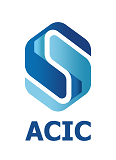 The theme of this conference is "Clean Production and High Value Utilization". It mainly talks about how to reduce environmental footprint at source and produce high value-added end products in chemical manufacturing. At the same time, the conference brings together scholars from the Chinese government, top universities, business associations, research centers and high-tech enterprises.
This conference is committed to building an enabling platform for the cooperation among the Chinese government, Chemical industry and scholars. The ultimate goal is to build a bridge between R&D results and the Chemical industry.
Due to the long-term impact of Covid-19, ACIC also accepts the online participation.
The 3rd International Conference on Applied Chemistry and Industrial Catalysis(ACIC 2021)will be held in Qingdao, China during Dec, 24-26, 2021. And four parallel sessions will be held. Welcome all young scientists, young scholars, teachers and students to participate!
Chemical Production Control and New Technology (ACIC——CPCNT2021)

Fine Chemicals and Advanced Materials (ACIC——FCAM2021)

Industrial Manufacturing and Environmental Protection and Safety (ACIC——IMEPS2021)